1 / 18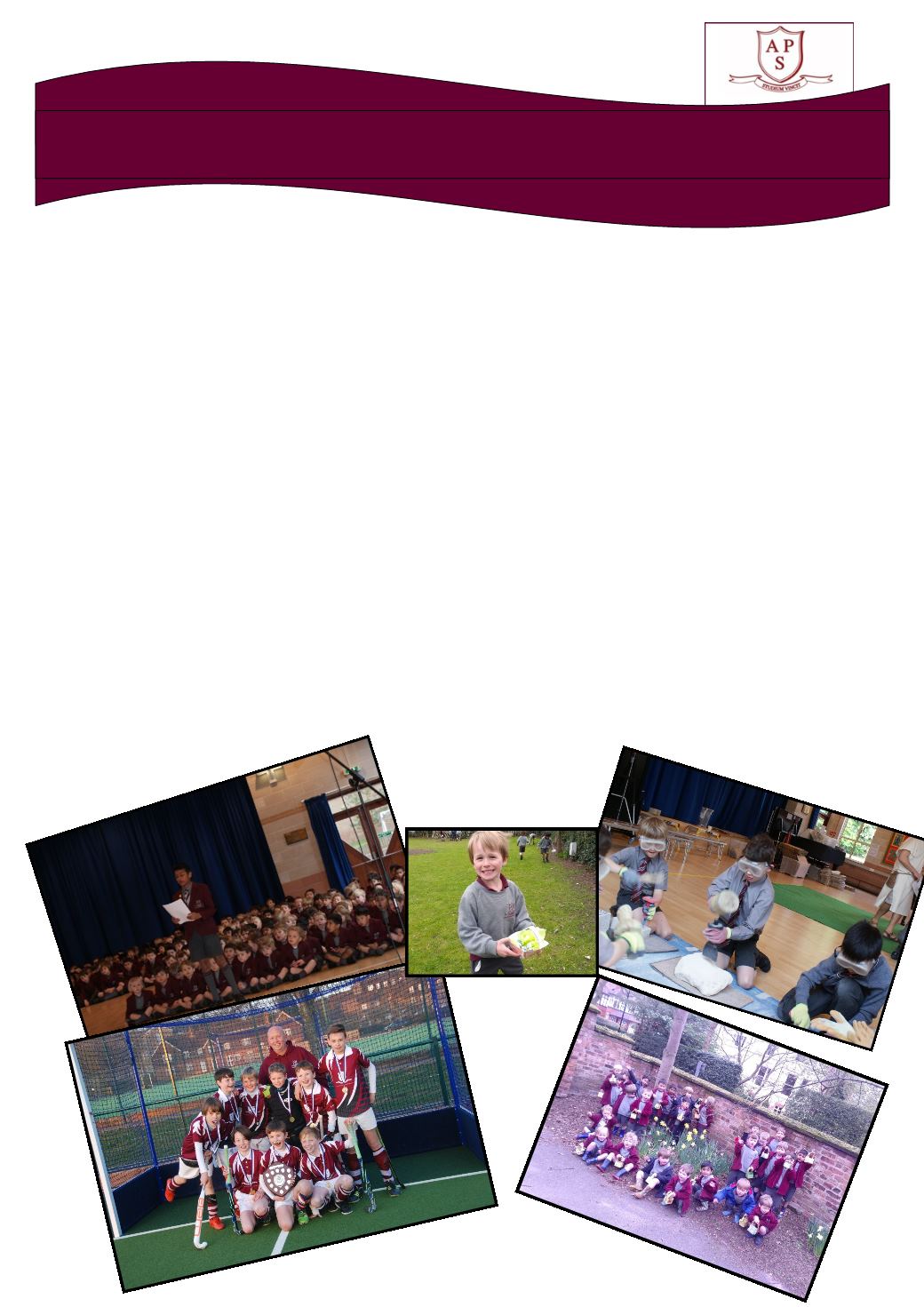 ALTRINCHAM PREPARATORY SCHOOL
April 2016
l
A P
resse
S
colaire
"You have a cracking school, punching above your weight in everything and
I would be delighted if my son came to this school"
Not comments you would see in an Inspection report that has to be more prosaic and formulaic in style. Nonetheless,
this was the sentiment expressed personally as we received verbal feedback from the Inspectors who visited us in the
first half of this term. Their perspectives are evidenced based and you will find in this newsletter plenty of proof for
yourselves.
To summarise, secondary school entrance outcomes that make our academic results the envy of others, sport
competed at the highest level not only locally but nationally as well – we are the best preparatory school for U11
hockey in the UK; the best out of all school in the north (exceptional achievements) – music of a quality and challenge
that is an absolute delight to listen to – please look at the website and watch our Easter Assembly amongst other clips
if only to marvel at the wonderful behaviour particularly from the EYFS – art work, languages, activities both within
and without the classroom and curriculum so giving the boys a positive learning experience that leads to highest levels
of a achievement whilst at the same being engaging, inclusive and fun for all.
The Inspection statement, "the school achieves high standards in all that it undertakes, with pastoral care at the heart
of its mission" not only affirms the above but, additionally, provides confirmation that our care for the boys remains
central to all that we do. I could not be more proud of the school I lead acknowledging that all this flows from
excellent Governor stewardship, outstanding academic, administrative and other non-teaching staff, wonderful boys
who would be hard pressed to show themselves in a more favourable light and committed, supportive Parents who
embrace the school's culture and ethos.